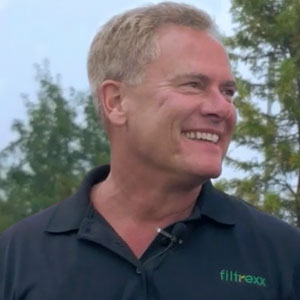 A Hommage To Rod Tyler
Rod Tyler, the inventor of GardenSoxx®
The GardenSoxx® brand began first and foremost with Rod Tyler, a true pioneer with a range of outstanding achievements in the agricultural space. As the former CEO of Filtrexx International and the owner of Green Horizons LLC, Rod's extensive work in environmental and sustainable management practices paved the way for one of his best known inventions: the GardenSoxx® growing system.

From their inception, GardenSoxx® have garnered much attention from those involved in the sustainability movement and have even been featured in the award-winning film "The Need to Grow". This film, which focuses on the importance of healthy soil and self-sufficiency through local community food production, highlights GardenSoxx® as an absolute game-changer in bringing affordability and accessibility to urban agriculture.

Over the years, Rod has been interviewed by several Gardening TV shows and magazines for his extensive knowledge and expertise. His involvement with both educational and philanthropic causes have led him to be recognized and celebrated for his groundbreaking invention. He has spearheaded several volunteer initiatives designed to help communities benefit from locally grown, healthy food including a project that provided over 500 gardens for low-income families in Elyria, Ohio.

His educational eBook, "A Garden for Every Child" has inspired several agri-learning projects at schools and community centers across the nation, involving students from elementary all the way up to the university level. Rod wholeheartedly believes that the future of sustainability relies heavily on getting children involved in the movement and providing them with the knowledge and tools they require for success.

As Rod moves on to other noble ventures, he was determined to find the right successor for the GardenSoxx® brand - someone who would be able to uphold his unique vision while bringing the company continued success. Thankfully, he did not have to look very far.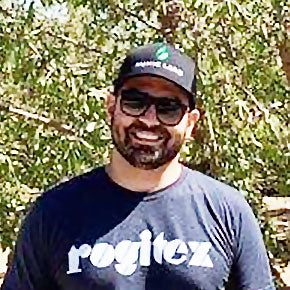 GardenSoxx® Gets A Warm Hand Off To Philip Kayal
Forefront Runner in Successfully Bringing Sustainablilty to Agriculture, 1 Farm at a time.
Philip's dedication to helping growers across North America has resulted in them achieving greater yields and reduced operational costs as they move toward increased sustainability in their practice. With both an educational degree and a driven passion for Soil Science, Philip's flagship project has been introducing growers to Humic Land™, a 100% organic soil amendment sourced from sustainable black peat. Humic Land™ is formulated to help improve soil structure and increase microbial activity in the root zone, leading to naturally healthier crops that produce a higher yield without the need for synthetic inputs.

When Philip first discovered what Rod was doing with GardenSoxx®, he recognized the powerful potential of establishing a partnership. He knew that combining both their products and experience could open up new doors of possibility for both small and large-scale growers.

With great enthusiasm and determination, Philip quickly became the #1 reseller of GardenSoxx® across North America, through his family-owned business, Rogitex, Inc.

When Rod first made the decision to move on to focus on other projects, he knew that GardenSoxx® needed to be looked after by someone who shared his core values and vision for the brand. Having known Philip for several years at this point, Rod was continually impressed by Philip's commitment to his customers and to the sustainability movement.

With the utmost confidence in Philip's ability and diligence to keep the GardenSoxx® tenets alive, Rod approached Philip with the offer of becoming his successor. Without hesitation, Philip agreed to purchase GardenSoxx® from Rod to carry on and continue to grow the vision that was planted as a seed in his mind many years prior.

Philip and his team are now happy to continue bringing awareness to the many benefits of this innovative growing system, and are proud to be part of the GardenSoxx® revolution.

GardenSoxx® continue to be manufactured in the same carbon-neutral facility in the United States of America, and with the same reliable materials that clients have come to know and trust for their growing needs. Following Rod's inspiring example and vision for this company, we look forward to continuing to provide you with unparalleled service, and the BEST container for growing.